AEMG will arrange airport/train station/bus station transfers for you.
Entry and Border information for entering China
Please exercise normal safety precautions while in China. You should exercise common sense and look out for suspicious behaviour, as you would in your own country. Monitor the media and other sources for changes to local travelling conditions.
Penalties for serious drug offences in China are severe and include the death penalty. Foreigners have been executed for drug offences in China. The use or possession of even small quantities of 'soft' drugs is illegal and laws are strictly enforced.
A valid Chinese visa is required for all travellers to China. Check for travel requirements for COVID testing prior to any travel bookings.
Organize comprehensive travel insurance and check what circumstances and activities are not covered by your policy.
Before You Go:  To enter China, travellers must obtain a visa prior to arrival, and must have a passport with at least six months validity remaining. If you do not have a valid passport and the appropriate Chinese visa, you will not be allowed to enter China andyou will be fined, and you will be subject to immediate deportation.
Before You Leave China:  You must have a valid visa not only to enter China, you must also leave China before the expiration of the listed duration of stay. If your visa has expired or if you lose your passport while you are in China, immigration authorities maynot permit you to exit the country until you receive a new visa. You should not expect the Chinese visa renewal or replacement process to be expedited to meet your travel schedule.
If you overstay in China, you may be detained for various amounts of time, as well as fined up to RMB 10,000. You must apply for a visa extension from the https://www.visaforchina.cn/globle/  before attempting to leave the country.
International Transportations (Airlines and Transits)
Zhangzhou, the city of Fujian Province. The destination city for international travel will be Xiamen. The Conference will organize the pick up at train stations (in Zhangzhou and Xiamen city) or the airport of Xiamen. (It is about one hour drive from Xiamen Gaoqi Airport to Xiangjiang Hotel.)
| Departure | Destination | Transit Cities | Airlines you may choose |
| --- | --- | --- | --- |
| Australia | Xiamen | Xiamen Direct from Melbourne/ Beijing/ Guangzhou/ Shenzhen/ Chengdu/ Shanghai/ Hong Kong/ Singapore/ Bali | Xiamen Air/ China Eastern/ China Southern airline/ Air China/Hainan Airlines/Sichuan Airline/Cathay Pacific/Qantas /AirAsia X |
| US | Xiamen | Shanghai/ Beijing/ Guangzhou/ Hong Kong/ Los Angeles/ Seoul | Xiamen Air/ China Southern airline/ China Eastern/ Air China/Cathay Pacific/ American Airlines/ United Airline/Delta Airlines/Korean Airlines |
| UK, Ireland | Xiamen | Beijing/ Shanghai/ Guangzhou/ Hong Kong/ Amsterdam/ Paris | Xiamen Air/ China Southern airline/ China Eastern/ Air China/ Cathay Pacific/ British Airways/ Finnair |
| Europe | Xiamen | Beijing/ Shanghai/ Guangzhou/ Hong Kong/ Amsterdam/ Paris | Xiamen Air/ China Southern airline/ China Eastern/ Air China/ Cathay Pacific/ British Airways/ Finnair |
Xiangjiang Hotel
8 Shengli West Road, Xiangcheng District, Zhangzhou City, Fujian Province, China
芗江酒店, 福建省漳州市芗城区胜利西路 8 号
Xiangjiang Hotel/芗江酒店
Xiangjiang Hotel is located in the center of the historical and cultural city of Zhangzhou, a tranquil and elegant environment within the cultural hub. The hotel is 700 meters away from the ancient city of Zhangzhou, which is approximately a 10-minute walk. It is also conveniently located 12 kilometers from the Zhangzhou high-speed railway station and 68 kilometers from Xiamen Airport, providing easy access to transportation.
Note:
The Conference will reserve the rooms at Xiangjiang Hotel for all the registered guests. Please present your valid ID at the reception to check in and pay for your room upon check out.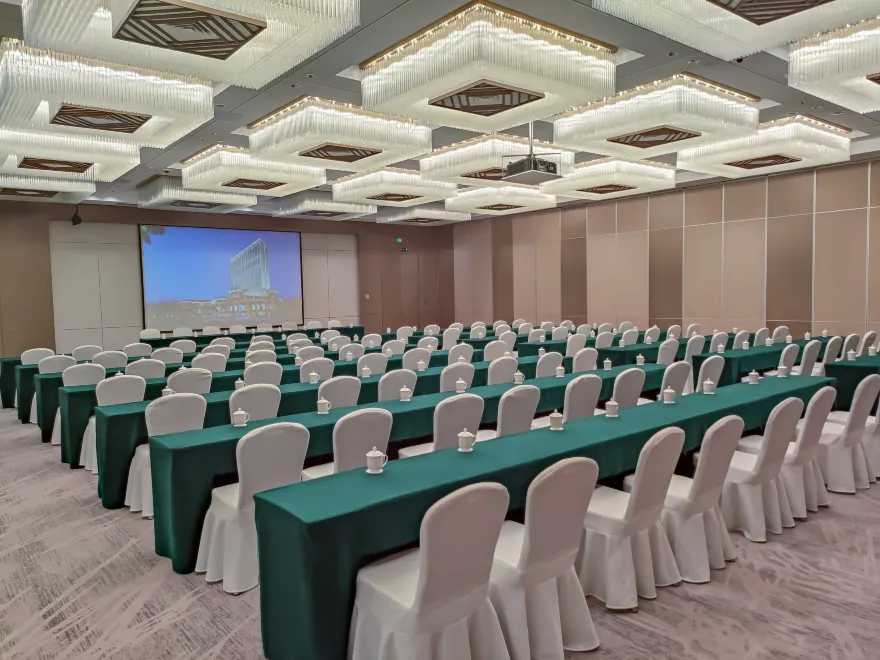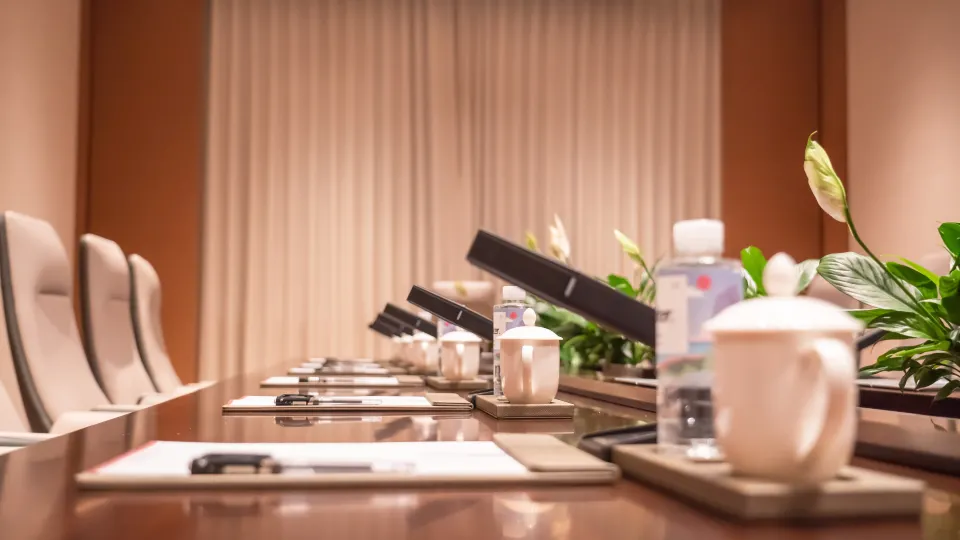 Xiangjiang Hotel provides an elegant setting for hosting high-level meetings and upscale private events.