With support of our partners the IEMC 2019 was a resounding success in the beautiful city of Harbin. AEMG Education is proud to host the long-anticipated 2023 International Education Management Conference (IEMC 2023) in Zhangzhou, Fujian province.
All of AEMG Education's China and Global Partners are cordially invited to this important event, which is expected to be attended by more than 500 delegates from over 50 universities and research institutes from China and around the world.
IEMC 2023 will provide a valuable opportunity for international and Chinese universities to strengthen global partnerships and collaborate on mutually beneficial outcomes. The summit is a co-operative platform for our partners to share dialogue and leadership insights, and to discuss innovative approaches to international teaching, research and staff professional development.
We are looking forward to welcoming you to participate in a special and memorable event by bringing together partner universities from Australia, China, Ireland, Italy, New Zealand, UK and the US to meet and discuss the latest trends in transnational education. Rest assured you will get to meet your current Chinese university collaborative articulation partners and potential new ones during the conference.
Date
Activities

17th August, Thursday

All day. Welcome & Registration: registration desk will open from 17:00 欢迎与签到

18th August, Friday

08:00-21:00  Symposium & Workshops 专题研讨会与分论坛研讨会

19th August, Saturday

08:30 to 21:30  One-on-One Meetings & President Forum 一对一洽谈会议与校长论坛

 20th August, Sunday

08:30 to 12:00  Pullman Forum Session 1- 半日论坛
08:00 to 18:00  Pullman Forum Session 2- 全日论坛
| | |
| --- | --- |
| All day | Registration |
| 18:30 | Dinner |
08:15-08:30
Reception
08:30-09:20
Opening ceremony
09:20-09:35
Theme Event 1
09:35-10:30
Plenary Part 1
10:30-10:35
Theme Event 2
10:35-11:05
Tea break
11:05-11:50
Plenary Part 2
11:50-11:55
Theme Event 3
11:55-12:25
Plenary Part 3
12:25-12:30
Theme Event 4
12:30-14:00
Lunch
14:00-15:00

| | | |
| --- | --- | --- |
| Sub-forum 1, Session 1 | Sub-forum 2, Session 1 | President Forum |

15:00-15:30
Tea break
15:30-16:00

| | | |
| --- | --- | --- |
| Sub-forum 1, Session 2 | Sub-forum 2, Session 2 | Women Leadership Forum |

18:00-19:00
Wine Academy
19:00-21:00
Gala Dinner
| | |
| --- | --- |
| 8:30-12:30 | One-to-one Meetings |
| 12:30-13:30 | Lunch |
| 13:30-15:30 | One-to-one Meetings |
| 15:30-18:00 | Visit Minnan Normal University |
| 18:00-20:00 | Reception hosted by Minnan Normal University |
| | |
| --- | --- |
| 8:30-12:00 | Zhangzhou Forum 1 (half day) |
| 08:00-18:00 | Zhangzhou Forum 2 (full day) |
Located in the south end of Fujian Province, Zhangzhou neighbors Guangdong Province to the southwest and is separated from Taiwan by the Taiwan Strait in the east. It lies in the half way between two special economic zones, Xiamen in Fujian and Shantou in Guangdong. It is also one of the birthplaces of the Hokkien culture. Also, the unique Tulous scattered all over the city represent its long-standing Hakka architectural culture. Being one of the famous scenic spots in Fujian Province, Dongshan Island in Zhangzhou embraces beautiful coastal scenery, featuring broad sea view, gentle beaches and lush forests.
Xiamen is one of China's most popular leisure destination. Located along the southern coast this ancient island community it has a fascinating history and cultural heritage. The climate is mild and pleasant all year round. It is also has a vibrant business community with over 7,000 International companies. The little Gulang Yu islet is a "must visif, located just off the city centre it is aptly nick-named "piano island.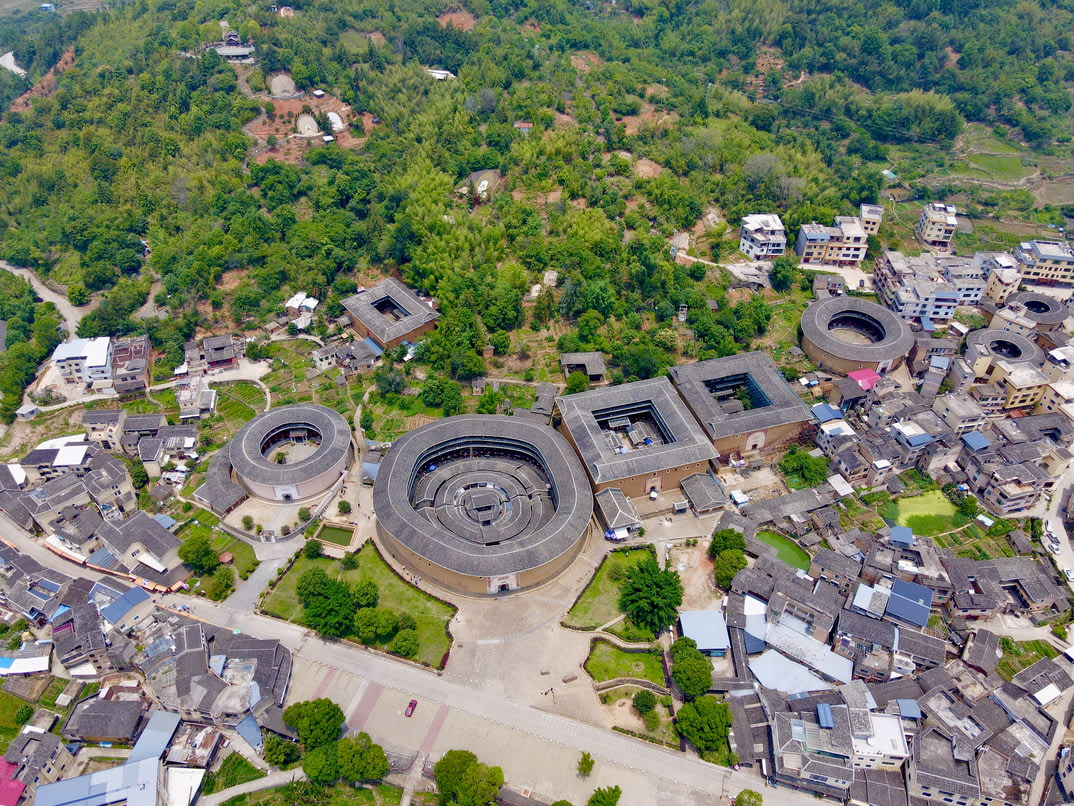 Hakka's Roundhouses spread all over the city, including counties of Hua'an, Pinghe, Zhao'an, Yunxiao and Zhangpu. The original roundhouse is lives as barracks, castle or mountain fastness constructed with clay mixed with many other materials into different shapes. There are entirely more than eight hundred roundhouses in total.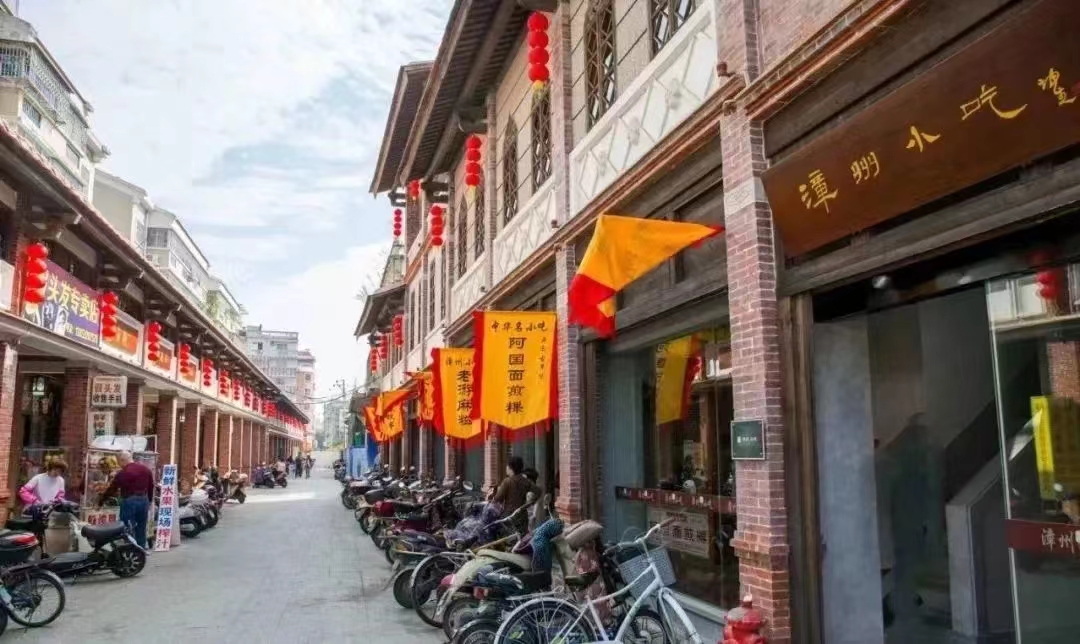 The ancient city of Zhangzhou is located in Zhangzhou, a national historical and cultural city. The ancient city is the core area of Zhangzhou, and it is also an important part of the national cultural and ecological protection area – the southern Fujian cultural and ecological protection experimental area. The ancient city of Zhangzhou is located in the center of the city where the business is prosperous, and it is also an old city with concentrated historical buildings and traditional culture. In 2004, it won the "UNESCO Asia-Pacific Cultural Heritage Protection Project Honorary Award" and was selected as the first batch of "Chinese Historical and Cultural Districts". In recent years, a number of film and television dramas, such as "Yunshui Song", "The Strait" and "Theatre", have taken the ancient city of Zhangzhou as an important location for shooting in the historical district.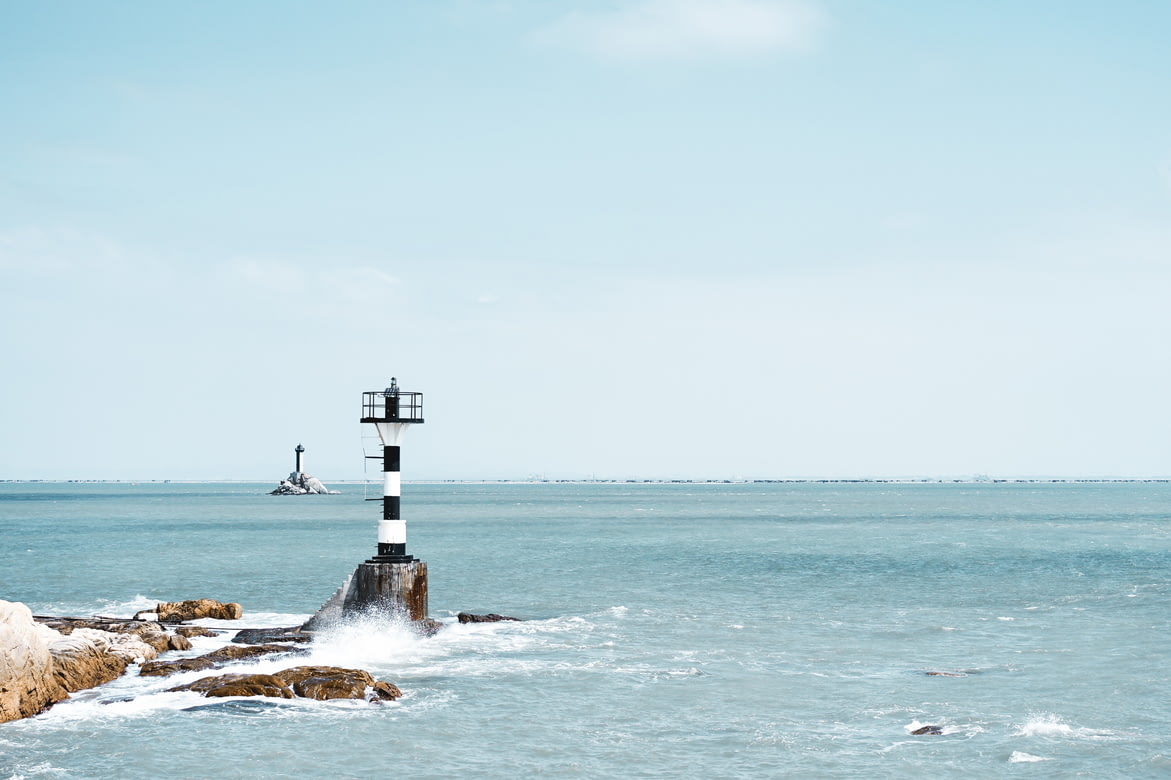 Dongshan Island stands off the coastal area of southern part, comprising of forty three islets. Weather in the island is pleasant. White sails on the blue sea, soft and flossy beach, brilliant sunshine and green forest make the island a fine holiday resort. In the northeast of Dongshan Island is the Ancient Town of Zhongshan built in the Ming Dynasty (1368-1644).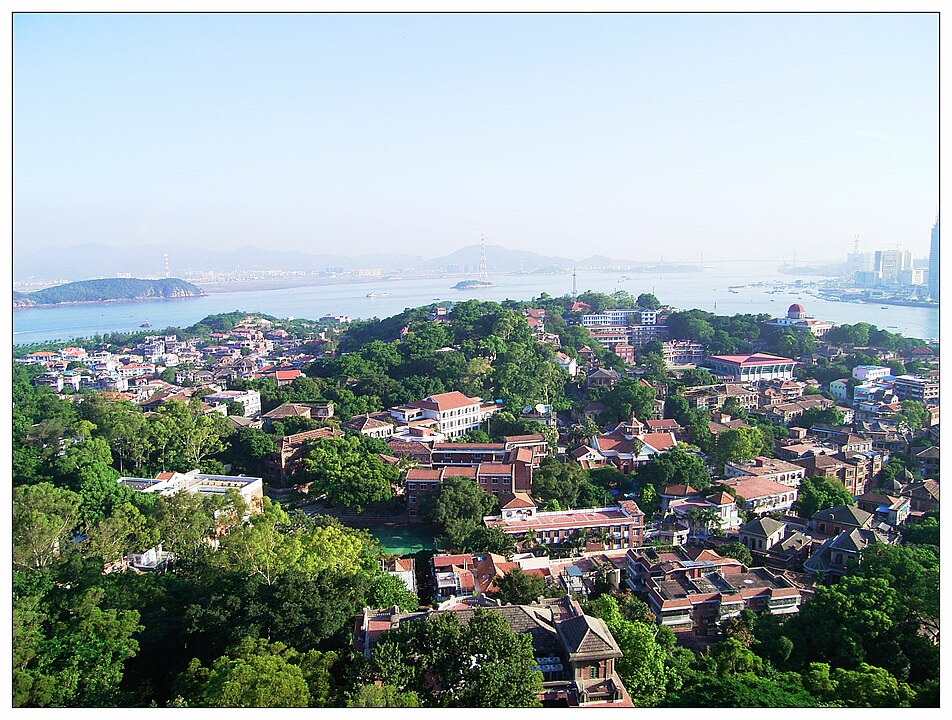 Gulangyu, Gulang or Kulangsu is a pedestrian-only island off the coast of Xiamen, Fujian Province in southeastern China. A UNESCO World Cultural Heritage Site, the island is about 2 km2 (0.77 sq mi) in area, and is reached by an 8-minute ferry ride from downtown Xiamen.
If you have any inquiries please send email to iemc@aemg.com.au.