With support from our partners, IEMC 2017 was a resounding success. 2019 International Education Management Conference, IEMC, will be held on 18th-20th Jan (registration day on 17th Jan) in beautiful city of Harbin in China.
It is our great honour and delight to welcome you to participate in our special memorable event / conference we are planning this year by bringing together our partner universities from Australia, China, Ireland, Italy, New Zealand, UK and the US to meet and discuss latest cross boundary higher education cooperation development of mutual interest. Rest assured you will get to meet your current Chinese university collaborative articulation partners and potential new ones during the conference.
| Date | Activities |
| --- | --- |
|  17th Jan, 2019 | Registration |
|  18th Jan, 2019 | Symposium and Workshop |
|  19th Jan, 2019 | One-to-One Meetings & President Forum |
|  20th Jan, 2019 |  Harbin Forum |
Symposium and Pre-Workshop
Symposium and Workshop
Cloud campus Research Alliance Seminar
Women Leadership Research Institute Symposium
Achievement Exhibition of Partnership for AEMG
AEMG Study- Abroad Program Exhibition
Harbin is the capital of Heilongjiang province, and largest city in the northeastern region of the People's Republic of China. Holding sub-provincial administrative status, Harbin has direct jurisdiction over nine metropolitan districts, two county-level cities and seven counties.Harbin serves as a key political, economic, scientific, cultural, and communications hub in Northeast China, as well as an important industrial base of the nation.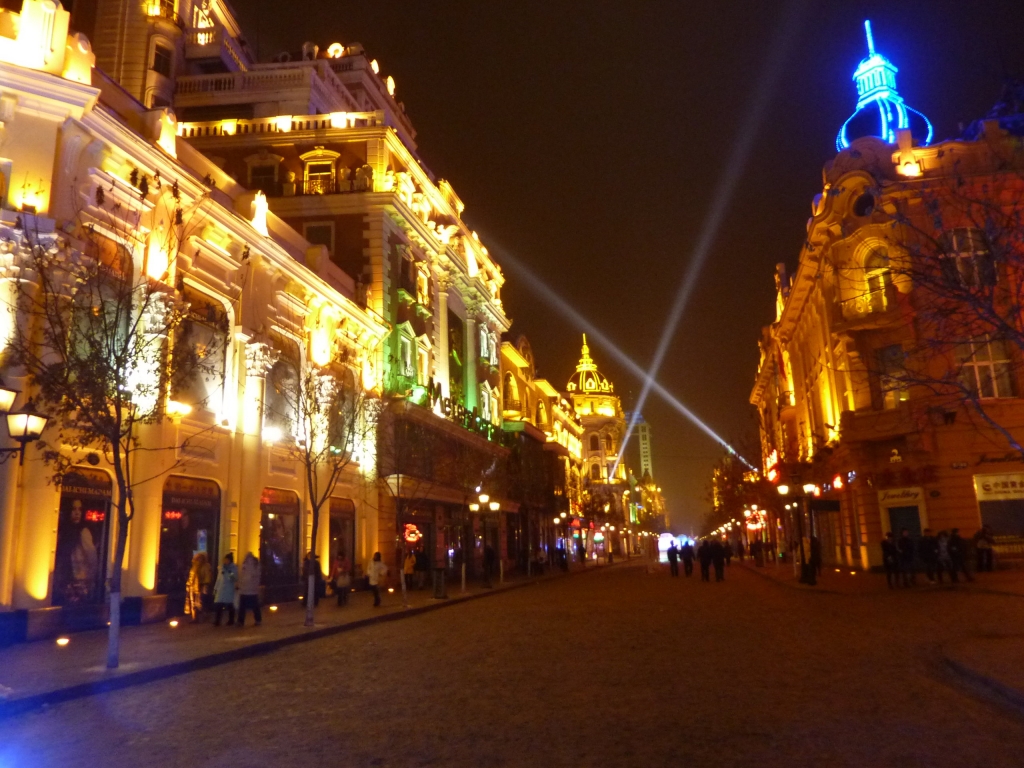 Harbin's Center Street is the longest pedestrian street in Asia. It was built on 1898. The old street has a long history until now. In addition, Center Street has become the most prosperous business street at present.
The Center Street begins from the monument tower in honor of preventing from big flood. Its width is 21.34 meters and its length is as long as 1450 meters. It was called as the best street in Harbin. It is famous of the architectures of unique European style such as the Hagia Sophia. The Hagia Sophia is one of the most beautiful in Harbin. And the street has lots of commercial buildings that attract lots customers.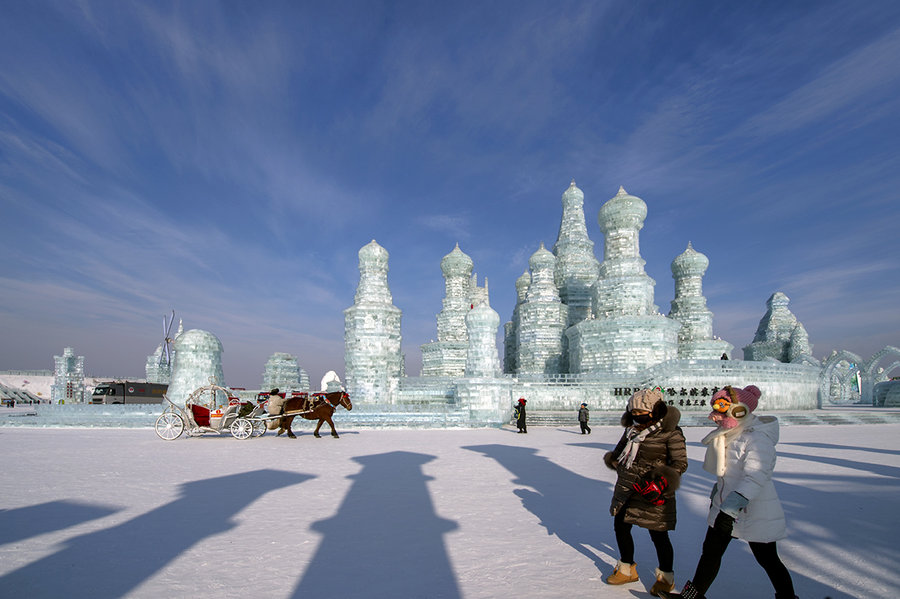 Harbin Ice and Snow World, also known as Bingxue Large World. It is a unique ice and snow tourist and cultural festival commissioned by Harbin Municipal Government and sponsored by Harbin Cultural Tourism Group. Since its birth, has been expanding year by year. Covering more than 750,000 square meters and consuming ice and snow over 300,000 cubic meters, Harbin Ice and Snow World is one of the most important parts of Harbin International Ice and Snow Sculpture Festival. It has become the most popular winter attraction in the world. In this dreamlike theme park, not only can you see the amazing colorful illuminated ice and snow sculptures but also enjoy various interesting cultural activities and winter sports.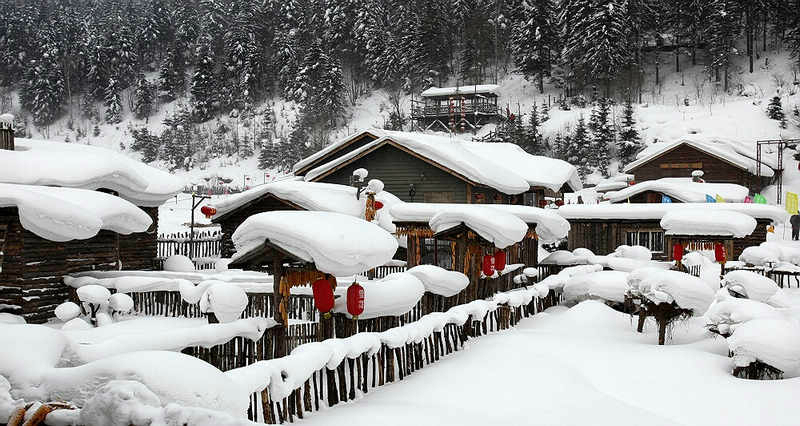 China's Snow Town, a beautiful village, located in the Shuangfeng Wood Farm in Hailin City, the village is about 280 kilometers away from Harbin, the capital city of Heilongjiang Province.The village is at an elevation of 1,500 meters and covers an area of 500 hectares. It consists of around twenty wooden houses decorated with strings of golden corn and red chili hung to dry. In winter the snow here can reach up to two meters. This absorbs sound creating a winter wonderland.
If you have any inquiries please send email to iemc@aemg.com.au.